Swipe to the left
Easier With A Rig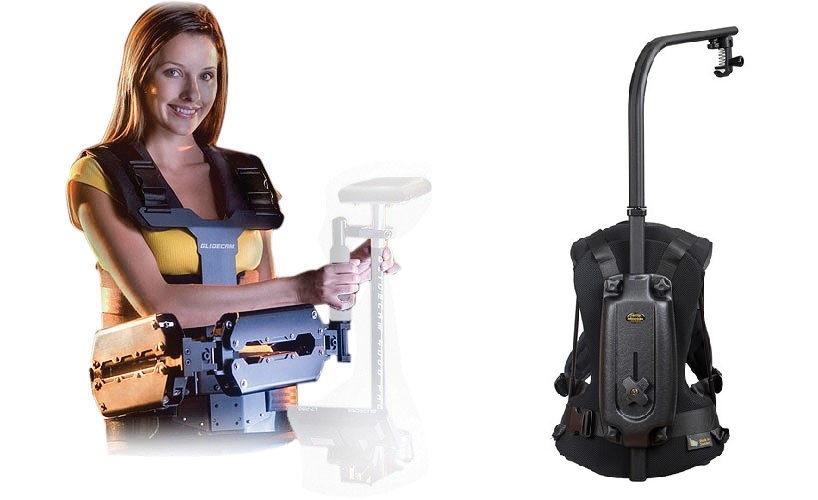 Getting a Glidecam HD 2000 or a DJI Ronin-M Video Gimbal may seem like the only tool when it comes to getting your video stabilization ready. Many times when you are out on a shoot you realize holding either of those pieces of equipment can become physically demanding, resulting in several breaks in between scenes. There is a solution out there that you may not know we carry here at the Lens Depot!
One of those Solutions is the Glidecam X10 Vest System. This can be used with the Glidecam HD 2000 or the Glidecam HD 4000. It is a special rig because it completely takes the load off of your arm and evenly distributes the weight throughout your upper body. You can go for hours with this on if you'd like. Combined with the stabilizer, it covers you on all axis's meaning you can run, climb stairs and even jump and still keep a nice smooth shot all the way through!
The solution for the DJI Ronin-M Video Gimbal comes through the Easyrig MiniMax Camera Support System (Supports 4.4-15.4lbs) & Easyrig Cinema Vario 5 Camera Support System (Supports 11-38lbs). The Ronin becomes physically demanding on your arms after using it for for a scene or two, resulting in having to place it back on the stand in between scenes. To relieve the load of the system, these two rigs take the weight from the top of the rig giving you full motion and use of the rig without feeling it in your arms. The weight gets distributed through the vest for hours of shooting power!
Both of these rig systems are available to rent now at The Lens Depot. You can pair them up or rent them separately. These rigs are a must have at your next shoot and will also give you a more desirable shooting look. You can take a look at all of these options and more in the Stabilizer section of the website!