Swipe to the left
Want to stay ahead of the game and start shooting in 4k? 4k is becoming extremely popular and relevant in media and that means it is also becoming extremely popular among camera makers. What makes shooting in 4k so special? Higher resolution, the ability to crop an image without losing Full HD quality, and stabilization options. With so many options to choose from when it comes to shooting in 4k, this is now the perfect time to get shooting! Here is a list of some of the 4k options available at The Lens Depot for you to rent today!
Sony Alpha a6300 Camera writes internal 4k at 30, 25, & 24fps. This camera is extremely popular, affordable, and light weight.
Sony Alpha a7S II Camera writes internal 4k at 30,25, & 24 and also has an extended ISO range of up to 409,600!!! This is a powerhouse! Pair it up with a Metabones EF to Sony E IV Adapter and use with your favorite Canon Lenses!!
Black Magic Ursa Mini 4.6k Camera EF The Ursa Mini is special because it can capture 4k in Raw Uncompressed Format at 60, 30, 24fps. This is a powerhouse that accepts Canon Lenses due to it's EF mount so you have great compatibility in that area. When you want the most out of shooting with 4k, then the Ursa mini is the way to go!
All of these 4k camera options are available to rent at The Lens Depot today! Visit our Cinema Camera Section and discover even more options!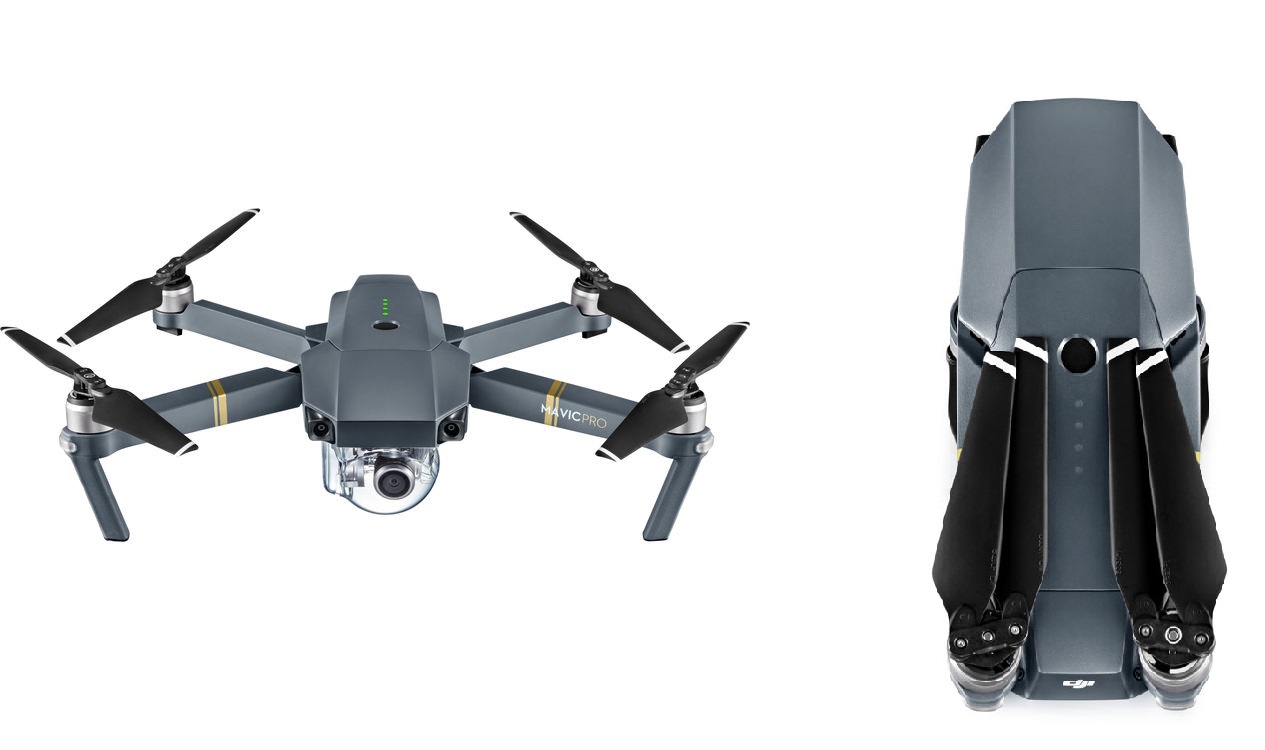 Hot off the success of their Phantom and Inspire1 series, DJI has announced a new addition to their drone line, the Mavic Pro. What makes the DJI Mavic Pro Drone so special? It is able to fold down for travel and transport to a mere 7.8" x 3.26" x 3.26" and weighs in at only 1.64lbs. Despite it's size, it can fly at up to 40MPH when in Sport mode, similar to that found in the DJI Phantom 4. The brand new controller is small enough to fit in your pocket and if you don't want to bother with the controller you can completely control the drone with your smartphone using virtual joysticks! Lets take a look at some of the key features this drone has to offer!
True 4K Quality
The Mavic has done away with electronic image stabilization in the camera to give you true 4K image quality! Instead, they have built the smallest 3-axis high, precision gimbal that DJI has ever made. All 3-axis's are equipped with a brushless motor to give you smooth great looking footage without being affected by the movement of the DJI Mavic Pro Drone. The camera featured on the drone is equipped with a 1/2.3 inch sensor with the ability to record DCI 4K (4096 x 2160) at 24fps, UHD 4K (3840 x 2160) at 24, 25, & 30fps, 1080 at 96fps and can take 12mp stills.
Safer & Smarter
The DJI Mavic Pro Drone is a safer and smarter drone. The drone comes equipped with dual IMU Senors which acquire the angle, speed and acceleration of Mavic and dual compasses which provides its ability to navigate. If one sensor goes out the other sensor kicks in ensuring safe and proper flight reliability. The Mavic takes full advantage of collecting data about the environment around it through FlightAutonomy which uses 5 cameras, dual-band satellite positioning (GPS and GLONASS), 2 ultrasonic rangefinders, redundant sensors, and 24 specialized computing cores. This technology examines the 3D space around it and takes photos to create a 3D map to let it know the location of everything surrounding it. Having forward and downward sensors active, the DJI Mavic Pro Drone can fly with complete stability indoors or out. The onboard ultrasonic system also gathers height information to keep the Mavic leveled while flying over changing terrain.
Dynamic Control Options
The DJI Mavic Pro Drone comes with a newly designed touch screen enabled control that is small enough to fit in your pocket. The Mavic utilizes OcuSync transmission system opposed to the commonly used WiFi transmission system. Utilizing the new system gives the Mavic the ability to stream 720p video at a maximum distance of 4.3 miles and 1080p video in short range mode. The new DJI Mavic Pro Drone also has several different flight modes including a new tap to fly mode which enables users to simply tap the screen where you would like the drone to fly without using the joysticks. Not to worry if you forget your controller at home. You can use your smart phone through wifi and still have access to all the great features and fly with on screen virtual joy stick.
The Mavic is essentially a breakthrough drone! Everyone is excited about the power behind this 4K drone. This drone can truly serve the purpose to any beginner looking to try a drone out or the professional looking to take his or her project to the next level! If you want to get a little more in depth, check out the video below. Reservations being accepted now on the new DJI Mavic Pro Drone!